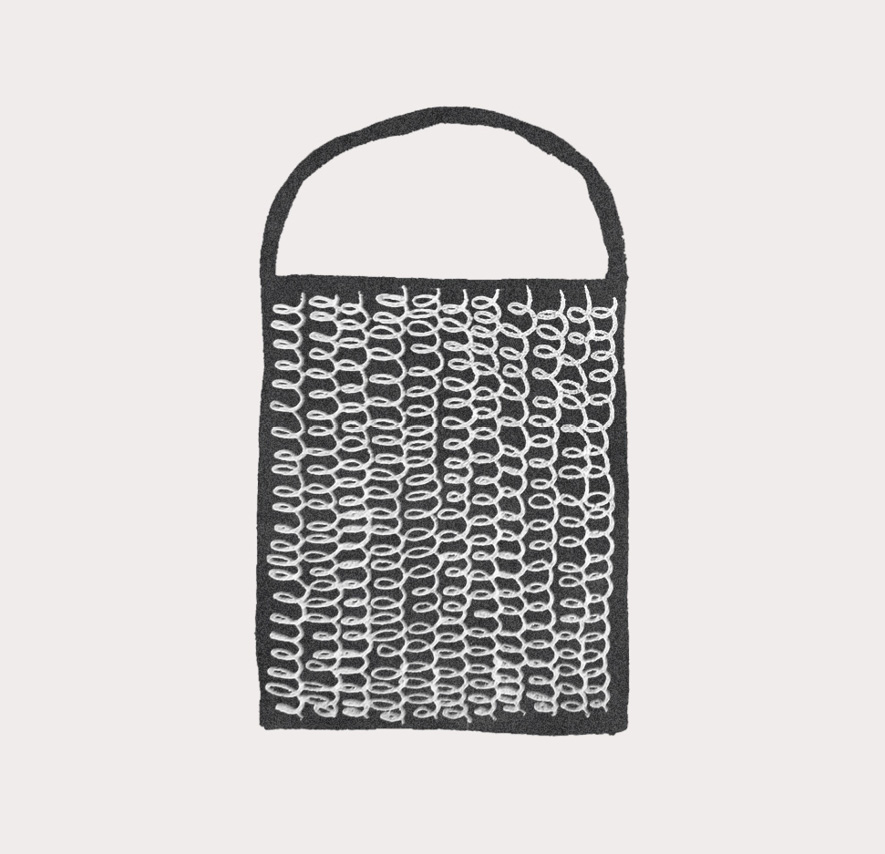 Result of raffia hand weaving experiments, the tote bag is the first utilitarian object that emerged from an ongoing research.
Constructed in panels and sewn together at the end, the multipurpose handbag takes a minimal approach to basketry.
The single handle, bridging from one side to the other in a continuous part, gives the bag it's distinct profile.